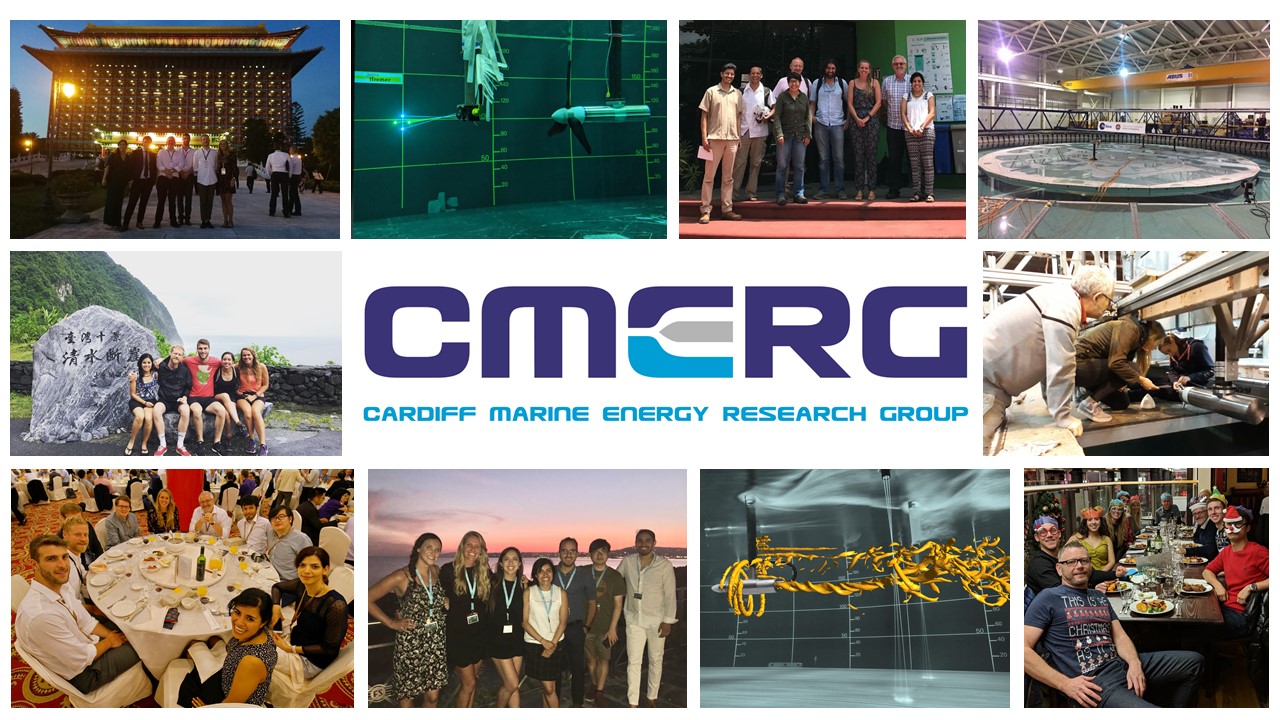 About CMERG
Tidal stream turbine technology is currently at the full scale prototype phase with much of the technology adapted from the wind industry. The challenges that face this emerging technology are complicated by the medium in which they operate. Higher structural loading and the addition of biological fouling from marine life with increased material corrosion from salts are just some of the operational issues. Tidal stream turbines are therefore required to possess a higher degree of robustness than wind turbines, with the ability to operate with limited maintenance schedules while limiting embedded CO2 associated with manufacture, installation, decommissioning and shore-to-site transportation. To address some of the tidal stream issues, research is being conducted by the Cardiff Marine Energy Research Group (CMERG) making key contributions to an emerging UK tidal stream industry.
CMERG has secured significant project funding from EPSRC and industry over the years and is part of the Centre for Research into Energy, Waste and the Environment (CREWE) which is based within the Cardiff School of Engineering and is part of Cardiff's Energy and Environment theme. The group conducts research in to clean, renewable energy generation from tidal flows and has a variety of active research projects encompassing four main themes:
Hydrodynamic modelling – single and array of devices; blade design, turbulence modelling, wake modelling, turbine design for low water velocities.
FEA and FSI modelling – blade/stanchion interaction, Dynamic loading and Fatigue
Condition monitoring – development of robust condition monitoring techniques
Experimental testing – developed, manufactured laboratory scale turbines for individual and array testing, up to 1m diameter instrumented turbines, individual blade loading measurements, drive shaft torque, thrust measurements, generator V&I measurement, stanchion load measurement.